Submitted by Bill St. Clair on Fri, 27 Nov 2015 01:43:13 GMT <== Glory ==>
Last Sunday morning, while out bicycling, I lost my iPhone 6. It was in a hip holster, clipped to my belt. I didn't notice it missing until leaving the store, a couple of miles from home. Find My iPhone didn't get a ping from it, so I figured it was either broken, or stolen by someone who had turned it off, but I retraced my ride, looking for it carefully. No luck. When nobody had tried to notify me within a few hours, I went to the Apple store (where my son works), paid off the remainder of my AT&T Next plan, and got a new iPhone 6S Plus. I had wanted to do this in September, when the 6S was introduced, but didn't think it was worth the money. Losing my year-old phone was a forcing function.
As part of investigating what it would cost to pay off the phone, I chatted online with an AT&T agent.
Me: I lost my iPhone...
AT&T: I hope you're having an amazing day.
Me: Well, it was more amazing before I lost my phone.
The AT&T person apologized, but I got a good chuckle.
I got a new holster for the new iPhone, but in order to make it less likely that this will happen again, I bought 50 feet of paracord with 5 side-release buckles, and followed these instructions to make a bracelet long enough to secure the holster to my belt (using 12 of those 50 feet).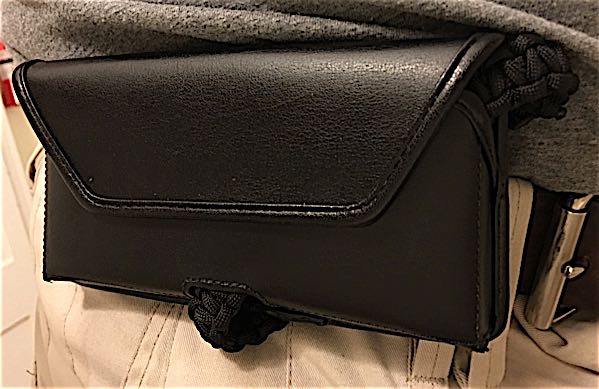 Holster secured to belt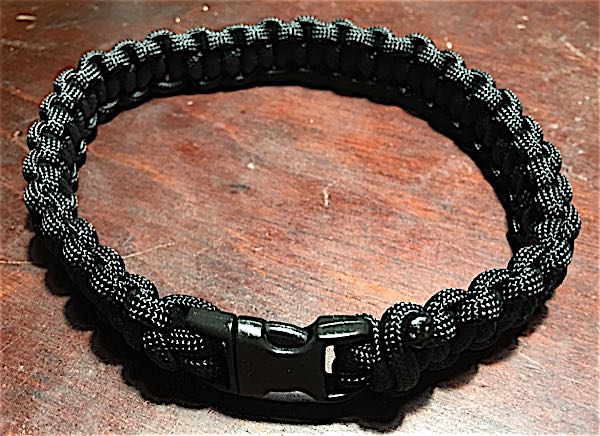 The bracelet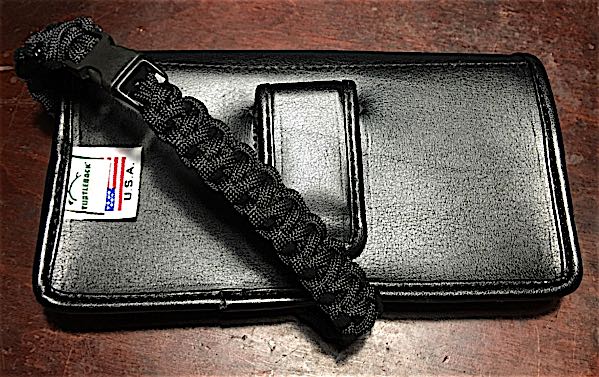 Back view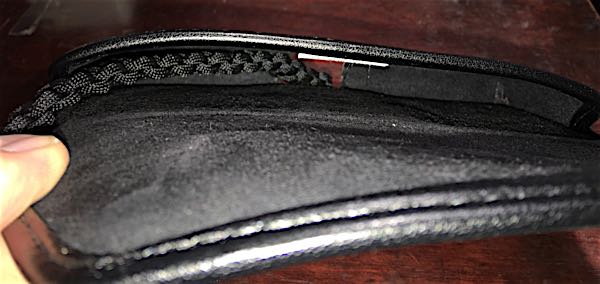 Inside view