Submitted by Bill St. Clair on Wed, 27 Jun 2012 13:44:28 GMT <== Glory ==>
The Abode of the Message, where I've lived for the past 21 years, has an organic farm, providing vegetables from June through October. We have new farmers this year, who are using a horse instead of a tractor for their hauling and plowing. Click on an image for a larger version (1200x900).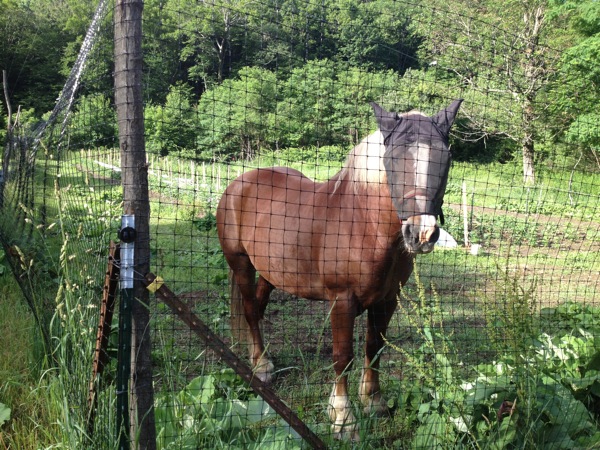 Belle, the Abode Farm Horse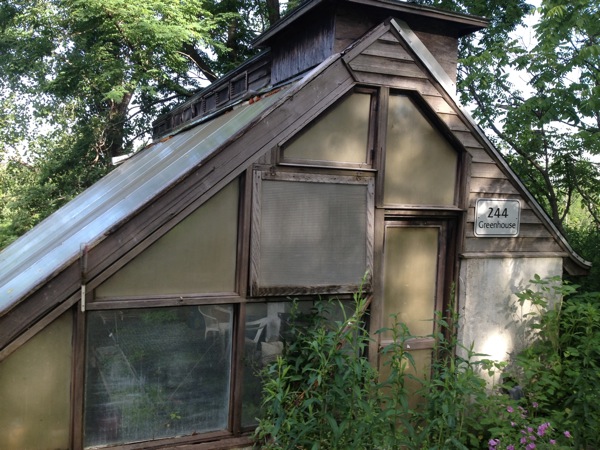 Abode Farm Greenhouse
Flying Deer Nature Center is a native American focused children's camp that uses the Abode property.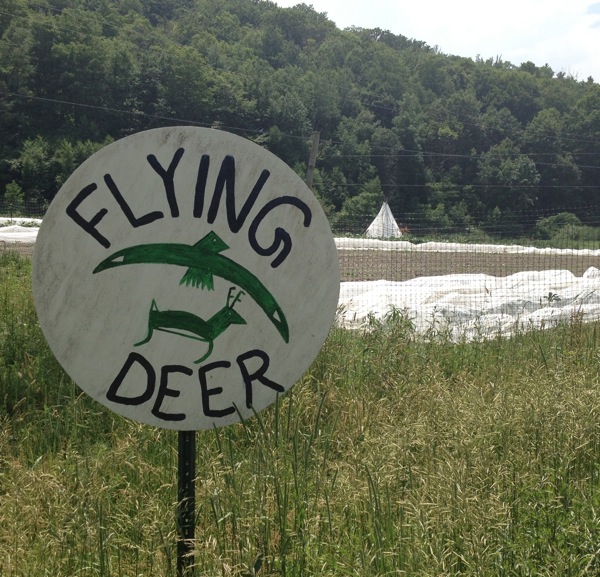 Flying Deer sign, with farm and tipi