[Previous entry: "Beat cops to access commercial databases for your personal info"] [Main Index] [Next entry: "Range Report: M1 "Tanker" Garand"]
06/25/2004 Archived Entry: ""Somebody got it!" on SpaceShipOne"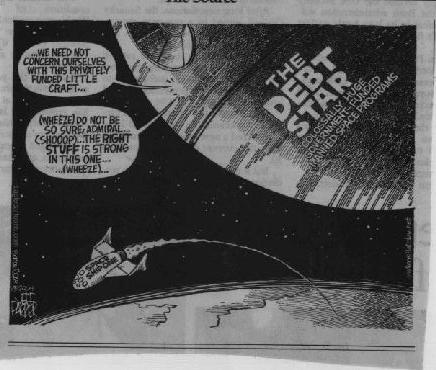 "SOMEBODY GOT IT!" Charles Curley wrote when he sent this cartoon from the Thursday, June 24 Billings Gazette. The somebody was Jeff Parker of Cagle Cartoons. And ain't that the truth?

Posted by Claire @ 08:52 PM CST
Link