[Previous entry: "Eagle Scout project: jury rights"] [Main Index] [Next entry: "Pix of the little flag pledgers (if you want to understand the real origins and implications)"]
03/10/2004 Archived Entry: "Jester Jones!"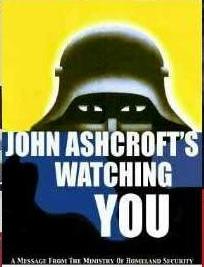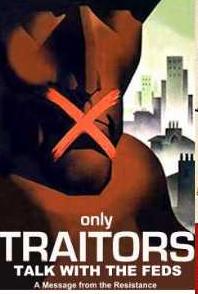 JESTER JONES, I LOVE YOU! Rodney Jones writes from some mysterious corner of the world to tell the world about his marvelous, hysterical, fantastic, clever Simon Jester sticker designs.
Check 'em out, all you potential Jesters out there! Rodney has remixed some old WWII posters to give them contemporary homeland security themes. He invites you to download his designs, make stickers out of them to put on envelopes (or on any other handy surface) -- and subvert away! Click on the link "So what's this site about, anyway?" to get instructions and ideas for using the stickers in Jestering.
Jones credits me and 101 Things for inspiring his idea. I'm grateful -- and delighted to spread this quiet little rebellion, along with some inspired others. But the original notion belonged to Robert Heinlein in The Moon is a Harsh Mistress.
Posted by Claire @ 08:28 AM CST
Link