New York Times editors and newsroom staff, during a drunken (and drugged, probably) debauch, yukking it up about a mass murder:
The bottle-and-toy-AR-wielding dork with the beard and coke-bottle glasses is Bill Keller, who was the top editor at the time. (During which, the paper approved school policies which suspended students for possession of toy firearms).
Seeing Keller and his phalanx of fools acting out their repressed fantasies might explain why they are so strong for gun control.
During his reign, the single most frequently covered story on the Times's front page was the rampant injustice at a private golf club in Georgia, which had no women members.
Here's Keller again, and his toadies, channeling the Heaven's Gate suicide cult.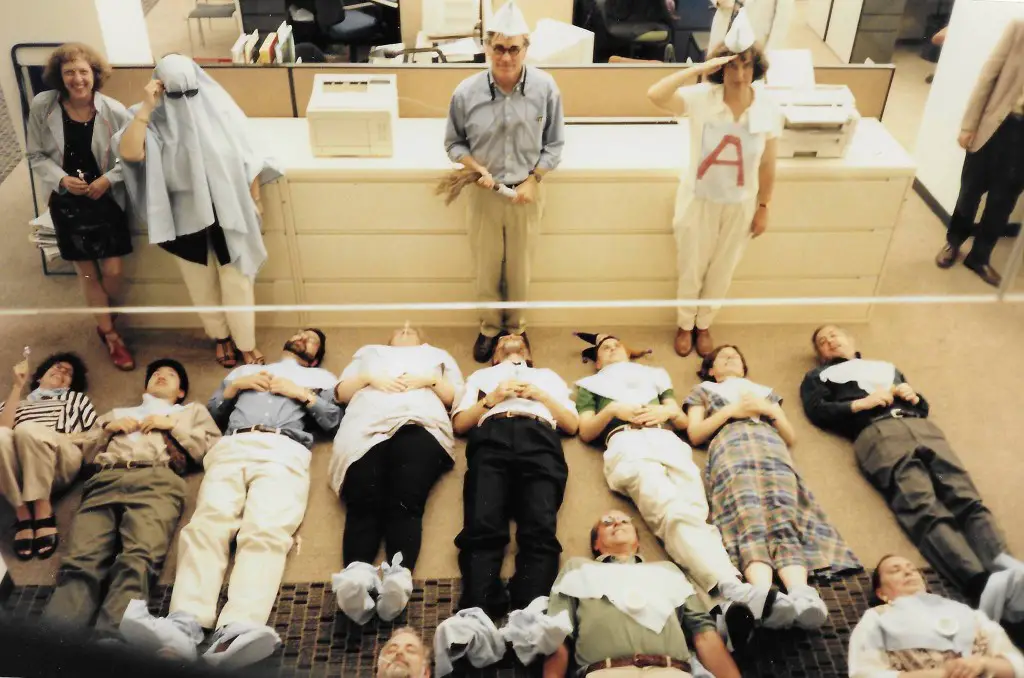 These morally void and mentally disturbed people think they should make the final decision on whether you can defend yourself. Isn't that special?