Here's an industry story that ought to warm the cockles of your heart: outdoor-sports chain Cabela's has benefited from the run on guns and ammo, but they've also instilled great loyalty in their customers. Result? Confounded industry analysts and soaring stock values. According to a newspaper based near their captive credit-card bank, the Lincoln (Nebraska) Journal-Star:
Cabela's Inc. stock closed up more than 16 percent, among leading gainers on the New York Stock Exchange, and hit a 52-week high Thursday after reporting strong financial results above the market's and the company's expectations.

Sales of guns and ammunition were the biggest part of gains at stores open at least a year, as Congress continues to consider tighter controls since the Newtown shooting tragedy.  Comparable store sales rose 24.0 percent, but excluding guns and ammunition, 9 percent.
Nine percent year over year is great for retail (especially premium retail, in this long-tailed recession), so Cabela's leaders are clearly doing something right. But part of what they're doing right, clearly, is still selling their customers the guns and ammo that they want. Naturally some of those customers don't just buy guns and ammo, but while they're in Cabela's, take care of some of their other outdoor-sports needs.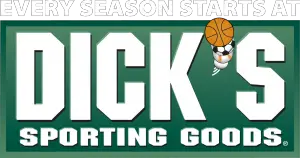 Eat your heart out, Dick's. It never pays to be a Dick. Especially not to your loyal customers. This is something that management at Cabela's clearly understands. And Dick's, equally clearly, doesn't. The militantly anti-gun chain FFL (yeah, they're rocking some cognitive dissonance, we can hear the cognitive tritones) had a crummy fourth quarter. They blamed Lance Armstrong (seriously). Their same-store metric, depending on how you measure it, was a feeble +1.2% or an appalling -2.2% year-over-year — numbers far short of Cabela's that led analysts to downgrade the stock as it slid on the NYSE.
Hey, maybe the lower-Manhattan and DC journalists that praised Dick's for courage will stop buying their hunting and fishing supplies at Cabela's and throw a bone to… aw, we can't even finish that sentence with a straight face. Journalists need to be putting their extra dimes in the layoff fund, not buying outdoor gear.